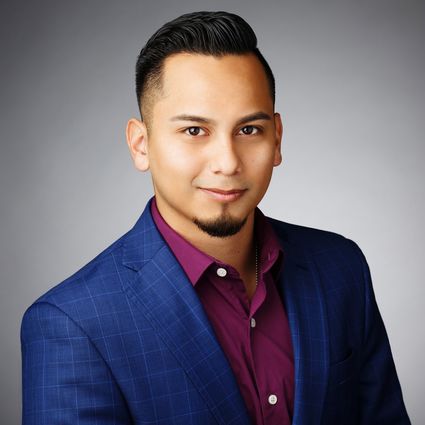 William Aguilar
Real Estate Agent
A little about me
and why I love real estate
William J. Aguilar
Realtor® / Investor / USMC (Veteran)
Team Wolfe Pack - Powered by - Life Realty District
Direct: 702-300-5659
Fax: 702-458-9311
Email: [email protected]
William Aguilar is a man who believes that anything that
seems impossible, can be possible with the right guidance, motivation, or
mentorship. He is a man with core values of dedication, commitment, resilience,
honesty, consistency, and determination.
During his military occupation service training of
Administrative Specialist, he was #1 Honor Graduate top of his class as well as
meritoriously promoted on the same day. William has received several
Certificate of Commendations for exceeding the demands of the daily assignments
and unselfishly devoting countless off-duty hours to ensure adherence to the
appropriate Marine Corps Orders and Directives. He also conducted over 500
pre-annual audits and ensured that over 1500 payments were reported in a timely
manner.
William has had the heart to help his clients save money as
well. When he was previously self-employed as a loan consultant, he would be
very attentive to his client's situation and seek a solution or program that
would give his clients a breakthrough financially. Hearing his client's relief
and knowing that they had a peace of mind drove William to help as many clients
as he could.
Recently, William was working for a Law and Accounting Firm
that worked mainly with Business Owners, Entrepreneurs, and Real Estate
Investors from the variety of just starting or experienced with 50 plus
properties (passive or active properties). Helping his clients figure a
strategic plan to protect their liquid, passive, active, and risky assets in
the case of being sued so they don't lose everything.
Lastly, on the personal side… William is a father of 7 from
the ages of 3 years old to the oldest of 16 years old as a blended Family. He
loves to be active with going to the gym, to playing family sports, and having
cook outs. He volunteers for the church and plans on starting a non-profit with
his beautiful wife to help the homeless with housing. With that said, if you
need a professional to hold your hand, show you the care, do the research, and listen
to your needs all the way through your significant housing situation, William
is your guy.